Jean-Louis Delage – President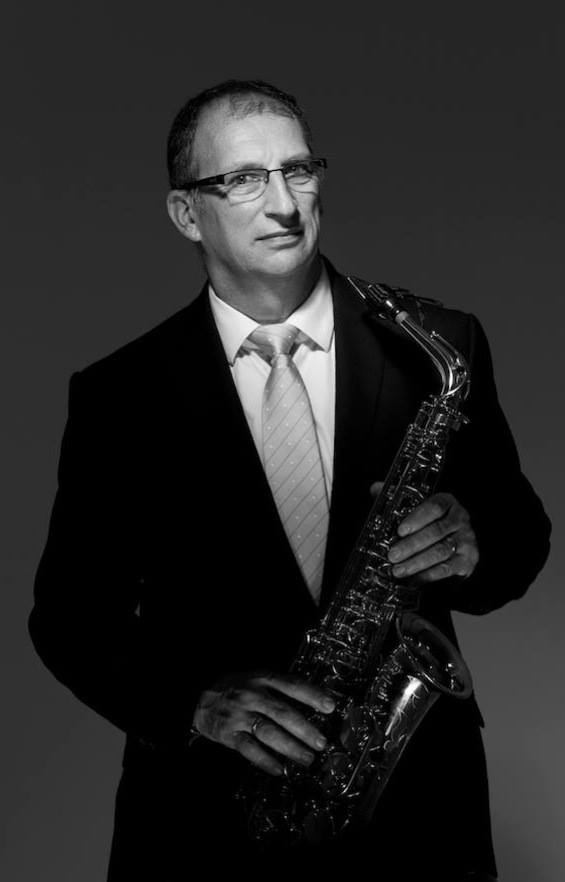 [IT] Storico musicista dell'Orchestra della Garde Républicaine, Jean-Louis DELAGE è Primo Premio al Concorso Internazionale di Composizione di Povoletto (Italia) e Prix della SACEM.
Insegna sassofono e clarinetto da molti anni. Lui è professore senza pari che ha sviluppato numerose vocazioni in campo musicale, formando molti professionisti.
Attualmente insegna al Conservatorio del XIV arrondissement di Parigi e presso il Conservatoire à Rayonnement Départemental du Val de Bièvre dove occupa il posto di Professore coordinatore e responsabile dell'orchestra. Ha insegnato anche per molti anni al Conservatoire de Saint-Nom la Bretèche.
Per molto tempo è stato solista dell'Orchestra della Garde Républicaine ed ha partecipato a numerosi concerti in grandi sale parigine.
Delage è Presidente e fondatore del Concorso Internazionale Adolphe SAX France e Direttore d'Orchestra aggiunto dei Sapeurs Pompiers des Yvelines.
Inoltre è compositore di opere (edite da G.Billaudot) suonate nei più grandi festival francesi ed internazionali.
[FR] Ancien musicien dans l'orchestre de la Garde Républicaine, Jean-Louis DELAGE est Premier prix du Concours International de Composition de Povoletto (Italie) et Prix de la SACEM.
Il  enseigne le saxophone et la clarinette depuis de nombreuses années.
C'est un professeur musicien hors pair  qui a  suscité de nombreuses vocations au cours de sa carrière de pédagogue. Il a formé de nombreux musiciens professionnels.
Il enseigne actuellement au Conservatoire de Paris XIVeme et au Conservatoire à Rayonnement Départemental du Val de Bièvre ou il occupe le poste de professeur coordinateur chargé des orchestres.
Il enseigne également au Conservatoire de Saint-Nom la Bretèche depuis de nombreuses années.
Il fut longtemps soliste dans l'Orchestre de la Garde Républicaine et a participé à de nombreux concerts dans des grandes salles parisiennes.
Il est  Président fondateur du Concours International Adolphe SAX France et Chef d'orchestre adjoint de l'Orchestre des Sapeurs Pompiers des Yvelines.
Il est également compositeur dont les œuvres (éditées chez Gérard Billaudot) sont jouées dans les lus grands festivals français et internationaux.
Alfonso Padilla (ES) – Saxophonist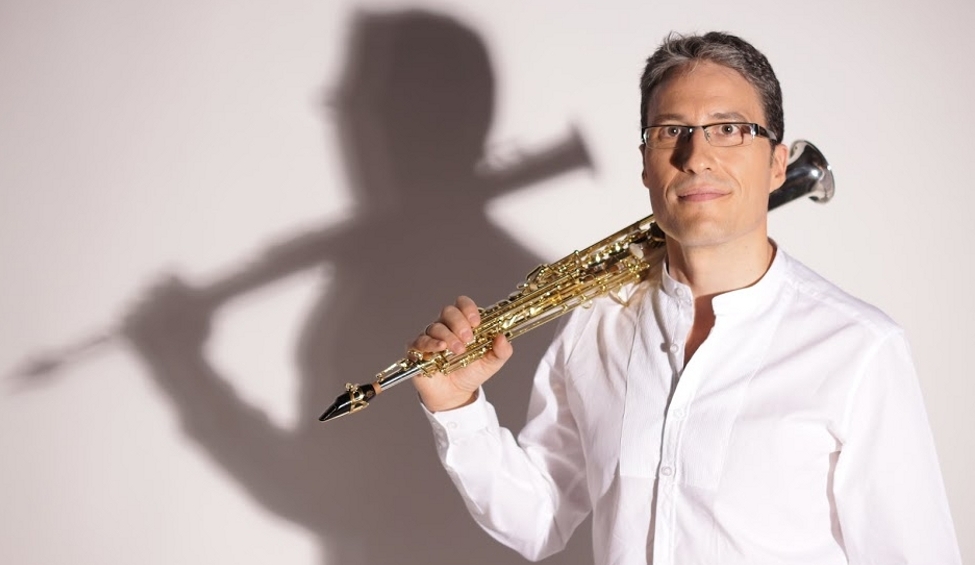 Alfonso Padilla  spanish saxophonist with great international prominence, as proved by the amount of concerts, recitals and master classes offered in Germany, Austria, Belgium, Italy, France, Denmark, Estonia, Poland, Switzerland, Portugal, Morocco Algerie, and USA.
An eclectic musician, his musical tastes and interests encompass many diverse genres and styles, although Alfonso Padilla's current work is mainly and evenly focusing both on the performance of classical and contemporary music, and saxophone teaching.
He forms part of various musical groups and projects, such as the Ziryâb Saxophone Quartet, with whom he recorded the album "Tetraphone" (2007). Among recognitions, the Ziryâb Saxophone Quartet was awarded 2nd Prize at the International Music Contest (Córdoba, Spain, 2006), and 1st Prize at the "Francisco Salzillo" Contest (Murcia, Spain, 2007). Along with Ziryâb, he performs concerts all over Spain and has been on tours around Italy and Morocco, the latter coming from the hand of Instituto Cervantes.
Besides, he performs in duo with pianist Santiago J. Báez, or percussionist Francisco J. Romero, and regularly collaborates with groups and ensembles specialising in performing contemporary music, such as Proyecto Lorca or Zahir Ensemble.
Along with Alberto Plaza, he forms the duo Icarus, a pairing of saxophone and guitar, premiering works exclusively written for them by composers like Antonio J. Flores, Rafael Díaz, or Francisco Martín Quintero. Among others, they have played at the Scandinavian Saxophone Festival, celebrated in Aarhus (Denmark) in 2013.
Interested in new technologies, he created saX&Media, a multidisciplinary project which includes, besides electro-acoustic music, other disciplines such as video art, photography, or dance. In this project, he works together with composers like Eneko Vadillo, Manuel Delgado, or Alberto Carretero.
Alfonso Padilla's other focus is education and saxophone teaching, having extensive teaching experience starting in 1998. Since then, he has worked at different Higher Conservatories in Andalusia and, since 2006, he has been serving as Professor of Saxophone at the Higher Conservatory of Music "Manuel Castillo", in Seville.
In the same way, he regularly teaches advanced classes and courses at conservatories in Spain, like those held in Málaga, Úbeda, International University of Andalusia, and Musikene in San Sebastián. Furthermore, he has also taught at the following European institutions:
Estonian Academy of Music and Theatre (Tallinn, Estonia)
Conservatorio della Svizzera Italiana (Lugano, Switzerland)
Royal Academy of Music of Aahrus – Det Jyske Musikkonservatorium (Aarhus, Denmark)
Conservatoire à Rayonnement Régional Boulogne-Billancourt (Paris, France)
Conservatorio "Jaccopo Tomadini" (Unine, Italy)
Conservatorio "L. Perosi" (Campobasso, Italy)
Institute of Music "Frederik Chopin" (Warsaw, Poland)
Vorarlberger Landeskonservatorium (Feldkirch, Austria)
Koninklijk Conservatorium (Brussels, Belgium)
Escola Superior de Música e das Artes do Espectáculo do Porto (Oporto, Portugal).
He is invited to teach master classes in different courses and international sessions like Eventosax (2011 and 2014) in Velletri (Rome, Italy) together Fabrizio Paolleti or the International Saxophone Week Porto 2012 (Oporto, Portugal), where he formed part of the lineup of professors alongside J.M. Londeix, Arno Bornkamp, or Henk van Twillert.
In 2014, he tours USA, conducting seminars and offering recitals at four prestigious American universities: Messiah College (Mechanisburg, PA), Susquehanna University (Selinsgrove, PA), Mansfield University (Mansfield, PA), and Eastman School of Music (Rochester, NY).
In 2015 he is invited to the Vienna Saxfest (Autria) where he plays as soloist in ORF Radiokulturhaus
With regard to his academic education, Alfonso Padilla studied at the Conservatorio Superior de Música "Rafael Orozco" of Córdoba (Spain), having Bernardo Zagalaz and Manuel Ureña as his professors.  He holds a Bachelor's Degree in Arts from the University of Jaén (Spain).
After his higher education, he took masterclass with leading saxophone figures, the most outstanding being Daniel Deffayet, J.M. Londeix, Claude Delangle, Vincent David, Phillip Braquart, or Gilles Tressos, among others. On a continuous basis, he receives classes from Eric Devallon, professor at the CNR de Bayonne (France), and from Arno Bornkamp, international soloist and professor at the Conservatorium van Amsterdam (Netherlands).
He is the International Relations Manager at the Conservatorio Superior de Müsica  "Manuel Castillo" of Seville.
Mario Givannelli (IT) – Saxophonist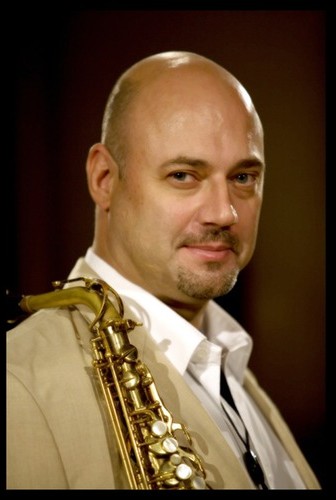 Iniziati gli studi da autodidatta, nel 1989 si iscrive al Conservatorio "A.Boito" di Parma, diplomandosi in tre anni col massimo dei voti (1992) sotto al guida di Massimo Ferraguti. Seguirà un diploma in clarinetto, col massimo dei voti e la lode, sotto la guida di un grande maestro, ovverosia il clarinettista M° G. Reverberi. Contemporaneamente frequenta i Corsi di Composizione con il M° G. Maselli e Lettura della Partitura con il M° M. Bonifacio.
È risultato vincitore di tre concorsi nazionali e due internazionali.
Dal 1989 ad oggi, più di 1900 giorni di collaborazione come saxofonista/prima parte con: RAI Radiotelevisione Italiana, Teatro "Alla Scala"di Milano, Filarmonica della Scala, "C. Felice" di Genova, Teatro "Regio" di Torino, "La Fenice" di Venezia, Filarmonica della Fenice, RTSI della Svizzera Italiana, Orchestra "Haydn" di Bolzano, Fondazione "A. Toscanini" di Parma, Filarmonica della Toscanini, Fondazione "Arena di Verona", Teatro "Regio"di Parma, Teatri "Valli" e "Ariosto" di Reggio Emilia, Fondazione Nazionale della Danza, Orchestra Sinfonica di Sanremo, Orchestra Sinfonica di Gyor (Ungheria), Orchestra Sinfonica Dohnanyi (Budapest, Ungheria), per l'esecuzione di concerti, incisioni discografiche (EMI, Sony Classic, Chandos, Fonit Cetra, R. T. I., Dinamyc, Mondo Musica), dirette televisive (RAI, RTSI) o radiofoniche (RAI, RTSI, Radio Nacional de Espana, BBC), DVD (Musicom), tournee (Francia, Spagna, Germania, Grecia, Cipro, Macedonia, Russia, Oman, Svizzera, Ungheria, Regno Unito, Cina) sotto la guida dei seguenti Direttori: Maazel, Prétre, Masur, Barshai, Temirkanov, Morricone, Inbal, Noseda, Ahronovitch, Kitaenko, Karabtchevsky, Oren, Pelivalian, Valchua, Marshall, Eddins, Piovani, Axelrod, Eötvös, Chauhan.
Dal 1997 è il saxofonista del Teatro"C. Felice" di Genova. Sono disponibili video /foto /audio sui siti: www.mariogiovannelli.it www.youtube.com/sempersemperveritas.
Nel 1992 risulta fra i vincitori del concorso per esami e titoli nei Conservatori, iniziando la attività di didatta nel 1993. Numerosi suoi Allievi, italiani e stranieri, sono risultati vincitori di Concorsi, Borse di studio, Audizioni Orchestrali e vengono chiamati a collaborare con Orchestre Sinfoniche (Orchestra Giuseppe Verdi di Milano, Orchestra del Teatro La Fenice di Venezia, Orchestra dei Conservatori del Veneto, Orchestra del Teatro Carlo Felice di Genova) e gruppi cameristici. E' stato invitato come docente presso numerose masterclass/ corsi di perfezionamento in Italia ed all'estero, e come membro di giuria in concorsi nazionali ed internazionali, in Italia ed all'Estero.
Ha avuto il privilegio di poter suonare al fianco d'illustri musicisti come Lee Konitz, Steve Lacy, E. Pierannunzi, R. Migliardi, Sante Palumbo, Bruno de Filippi, Amy Stewart, Jenny Bersola e Juni Russo, incidendo con loro per la Fonit Cetra, EMI, RTI.
Ha depositato un brevetto internazionale (in collaborazione con Fabrizio Ceriani) riguardante un procedimento d'elaborazione dei colli (cheever) dei saxofoni ed ottenuto il relativo brevetto nazionale.
L'attività artistica di Mario Giovannelli è stata positivamente valutata dalla Selmer Paris, migliore costruttrice di saxofoni al mondo (vedere sito www.selmer.fr, sezione sax, musicisti, Italia). Nel 2010, a titolo di gratitudine e riconoscimento della attività artistica svolta con i propri strumenti, la Selmer Paris gli ha donato un sax soprano.
Dal 2010 è testimonial delle ance D'Addario Reserve Classic della D'Addario SRL. 
Alexzandre Gallego Medal (ES) – Saxophonist
He finished his saxophone studies in 2008 at A Coruña Conservatory under Narciso Pillo Guerreiro, achieving high marks in his graduation concert and an honors degree in chamber music.
In 2009-2010 and 2010-2011, he furthered his studies with a master in music interpretation,
specialty in saxophone, at the International University of Andalusia where he took lessons
from Claude Delangle, Arno Bornkamp, Vincent David, Eric Devallon, Philippe Lecoq, Johan Van Der Linden and Juan Jiménez. In 2011-2012 he moved to Zaragoza to take a course for postgraduates, organized by Aragón Conservatory, broadening his knowledge under Claude Delangle, Jean Denis Michat, Arno Bornkamp, Antonio Felipe Belijar, Federico Coca and Mariano García.
Over 2014-2015, 2015-2016 and 2016-2017 he attended to the Internationial Academy for Saxophone in Braga and Porto, where he kept improving his interpretative and pedagogic levels under the guidance of Jerome Laran, Otis Murphy, Tomás Jerez, Antonio Felipe Belijar, Marcus Weiss, Arno Bornkamp and Morphing Quartet, to name a few.
He has performed as part of different groups: duo with piano ,saxophone quartet, duo with cello, saxophone ensemble, symphonic band… in important theatres across Galicia (the university hall in A Coruña, Jofre Theatre in Ferrol, Opera Palace in A Coruña, Main Theatre in Pontevedra, Galicia Auditorium in Santiago de Compostela, García Barbón Theatre in Vigo…), Spain (Villa de Madrid Auditorium, Campoamor Theatre, Las Palmas Conservatory), Italy (Montemezzi Auditorium in Verona, Monteverdi Auditorium in Mantova, Giuliari Palace in Verona), Portugal, The Netherlands and Germany.
He has collaborated with the Galician Association of Composers making recordings for radio and television.
He has taken part in important saxophone and music chamber contests both national and international. Among them , an honourable mention in the 2009 Musical Excellence Awards and the top prize in the International Saxophone Competition Adolphe Sax in Castelbuono, Italy in 2017 , performing the Concertino da Camera by J. Ibert with the Castelbuono Classical Orquestra in the finals.
Together with the pianist Gabriel López as part of Duo Sciolto in the Concorso Internazionale di Musica da Camera Salieri Zinetti they were awarded a third prize and the Special Cicerone Music&Art Award in Verona ,Italy in September 2016. In this contest more than 90 groups from all around the globe took part.
Giovanni D'Aquila – Composer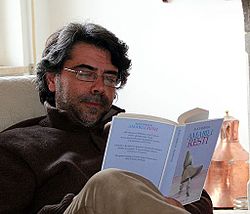 Giovanni D'Aquila, pianista e compositore siciliano, autore di musica sinfonica e da camera. Ha studiato composizione al conservatorio di Palermo sotto la guida di Alberto Giraldi, prima, e Marco Betta, dopo.
Le sue composizioni vengono eseguite regolarmente in molte istituzioni italiane, europee e statunitensi[2] . Il suo linguaggio musicale spazia tra le principali tecniche della musica d'avanguardia post darmstadtiana, con un particolare occhio di riguardo verso il minimalismo, il neotonalismo e le songs con riferimenti alla musica leggera.
Dal 2008 insegna Composizione al Conservatorio "Vincenzo Bellini" di Palermo.
Di questo elenco fanno parte Il piccolo Mozart (2007), opera incentrata sulla storia e il talento precoce di Wolfgang Amadeus Mozart; Bianco, Rosso e Verdi (2010), opera vincitrice del Premio Abbiati e dedicata alla produzione musicale verdiana; Alice nel Paese delle meraviglie (2010), opera composta su libretto di Francesco Micheli(basato sull'omonimo romanzo di Lewis Carroll) che ha avuto la sua prima rappresentazione nella stagione della Fondazione Teatro Massimo di Palermo; La carovana volante (2013) e Le nuvole di carta (2014) opere scritte in collaborazione con l'attore e drammaturgo Gigi Borruso, dedicate al genio musicale di Gioachino Rossini.