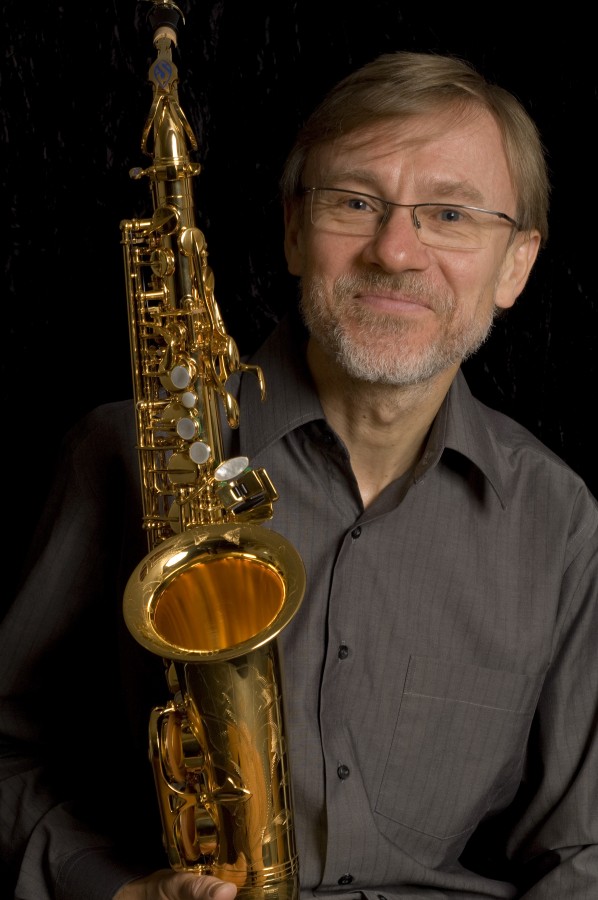 Soloist, researcher and pedagogue, Claude Delangle, one of the greatest contemporary saxophonists, stands out as the master of the French saxophone. Privileged interpreter for classic works, he enriches the repertoire and encourages creation by collaborating with the most renowned composers, including L. Berio, P. Boulez, Toru Takemitsu, A. Piazzolla, and promoting the youngest. Since 1986, he is invited saxophonist in the Ensemble Intercontemporain, he also appears as soloist with the most prestigious orchestras (London BBC, Radio France, Radio of Finland, WDR Köln, Berlin Philharmonic, Kioi Tokyo) and works with D. Robertson, P. Eötvös, K. Nagano, E.P. Salonen, Miung Wung Chung, G. Bernstein and many other conductors.
Passionate for his instrument, he goes beyond the work of the soloist and frequents the Musical Acoustic Laboratories of the University of Paris 7. The results of his research on specific acoustics of the saxophone will be for him a precious asset in his collaboration with composers.
His recordings for BIS, Deutsche Grammophon, Harmonia Mundi, Erato and Verany bring out French music while revealing new musical horizons from the repertoire created by the brilliant Adolphe Sax to the avant-garde works or the popular repertoire.
After obtaining several outstanding Premiers Prix at the Conservatoire National Supérieur de Musique of Paris , Claude Delangle was appointed professor in 1988, where he has created the most prestigious saxophone class in the world.